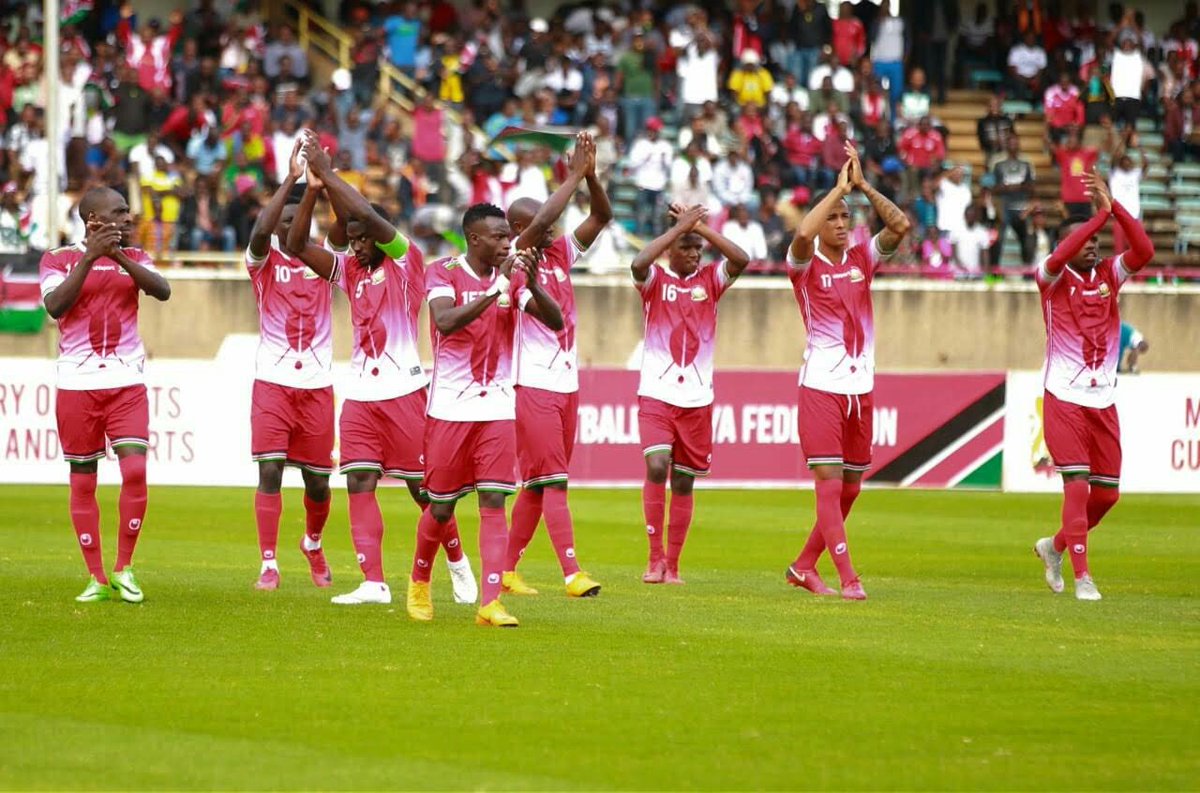 Harambee Stars Players /Photo Courtersy
After a hard-earned barren draw with Walia Ibex of Ethiopia in AFCON2019, Kenya Harambee Stars sits at the top of Group F.
The point gained takes Kenyan's tally to four points and needs only three points to qualify for Afcon 2019 which will be played in Cameroon. The match was played at a 60,000 capacity Bahir Dar Stadium, which was full to the rafter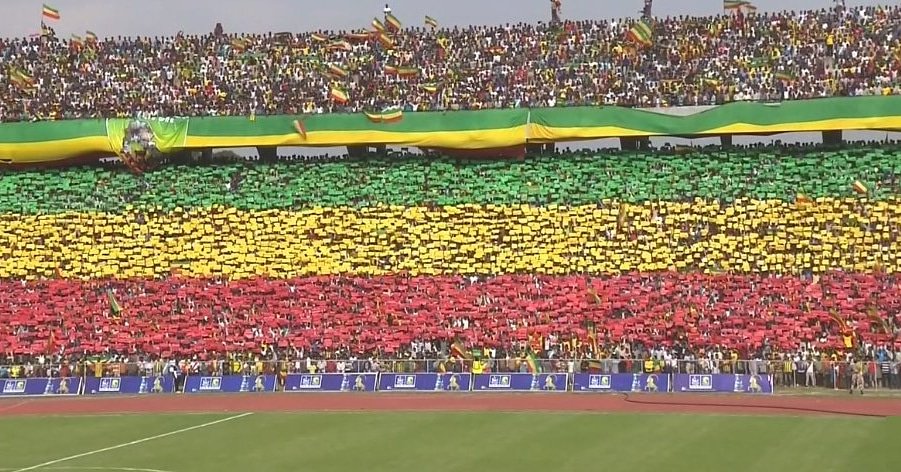 A fully filled Bahir Dar Stadium
Other members of group F are Black Stars of Ghana and the recently banned Sierra Leone. It is still not clear why Sierra Lone was banned from the competition; all we know is what FIFA described as "Government interference."
With Sierra Lone now out of the equation, Kenya stands a better chance of qualifying for 2019 African Cup of Nations, a tournament they played lastly in 2014. A win on Sunday is all we need to end a 14 year old drough of Continent's biggest Football Tournament
The return leg will be played on Sunday at Kasarani International Stadium. Ethiopians are expected in the country by Thursday.
This seems to be a good football season for East Africa nations. With Uganda leading Group L with four points and closely followed by Tanzania and Lesotho with 2 points each, there are higher chances of two or three of the East African nations qualifying for AFCON2019.
Meanwhile, a campaign dubbed #JazaStadi, that urges fans to come out in large number on Sunday to give Harambee Stars much needed 12th man support is ongoing on all social media platforms. You can be part of the history-making by joining fellow Kenyans from all walk of lives on Sunday in cheering up our own Harambee Stars as we storm our way to Afcon 2019. See you on Sunday at Kasarani.